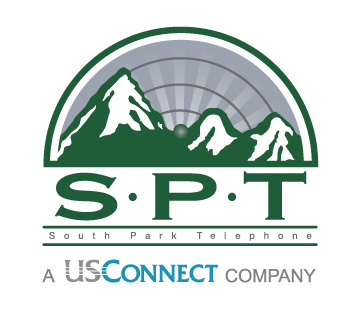 Hartsel, CO, January 2, 2020 – CableCo, LLC., dba South Park Telephone, a USConnect Company, has received notice from the State of Colorado's Broadband Board that it has been awarded a grant to expand its high-speed fiber broadband access in Fairplay, Colorado. This expansion will translate to increased speeds, ease of use, and ultimately, growth. USConnect realizes that access to broadband impacts businesses and residents alike and utilizing this grant will increase the ability of these individuals to connect with the online marketplace, entertainment, healthcare, emergency services and education.
"The Broadband Fund Grant Award will allow South Park Telephone to deliver Gigabit high-speed internet access to an underserved area of Fairplay, Colorado. South Park Telephone will utilize the grant dollars and leverage existing infrastructure to expand access to residents and businesses along the Highway 285 corridor," commented David Shipley, COO of USConnect.
"We have invested a lot in our fiber and wireless networks in the Fairplay area and we are beyond excited to be able to expand our leading-edge network to this underserved area. Collaborating with the Silverheels Ranch Owners Association was key to our success in being able to access these grant funds," commented Deborah Rand, CEO of USConnect.
The Broadband Deployment Board, a part of the Department of Regulatory Agencies, awards matching grants through the Broadband Fund to help deploy broadband services and provide access to unserved or underserved areas of the state, primarily rural communities.  These grants require independent matching funds of at least 25%.
"We have seen, across the state, the economic growth and development that is possible with access to a robust broadband network and that is going to be enhanced with the use of this grant," said Shipley.
About USConnect
USConnect was formed in 2013 as a platform to promote and facilitate collective efforts to realize growth and efficiencies through acquisitions, develop collaborative initiatives to leverage the collective size and industry expertise of USConnect and its owners, and advocate for the future success and viability of rural and community-based communications providers. USConnect acquired Livingston Communication in 2013. Since acquisition, USConnect has invested millions in the networks of its properties to bring the latest in technology out to its rural markets.
About South Park Telephone
South Park Telephone began its operations in 1996 as a means to provide telephone service to unserved areas in central Colorado. Due to the diverse terrain, sparsely populated area and lack of commercial power, South Park Telephone deployed a unique wireless technology along with a solar power platform that enabled it to offer telephone service to South Park and the surrounding area. South Park Telephone is a member of the USConnect family of companies. The USConnect family of companies continues to operate independently; maintaining their local brands, management, and great customer service. South Park Telephone is committed to providing customers the highest quality of communication and technology services that keep them connected to the world.
Media Contact
Mubera Durakovic
(936) 328-1180